Big Doggies and Insane Fishing out on Hawkins Bank
So finally it was time for us to start our journey out to Hawkins Bank. The night out to the bank is a 12 hour ride through the night and after the guys on the boat served us a nice meal while steaming out it was time to give it a solid try to get some well needed rest/sleep. For some of us it was easier sad then done to sleep while the boat was driving. The excitement was real when we in the middle of the night heard the engines on the boat stop, yeah we were actually there, all 100 miles out on open sea and then I promise that my sleep was done for the night and I could only think of the big doggies that was swimming under us. The boat we are going with is driven by the very skilled captain Cyril Faure and this is the only boat that is going out to Hawkins bank for the big send!
In the morning the captain Cyril putts out the trolling gear at 06:30 to start making our way back up to the bank that we have been drifting off while sleeping. We were not able to drive to far before one of the Tiagra reels started screaming. It was Jørgens turn to take the rod and yeah he got a heavy start of the morning because he got to fight a 44 kilo heavy Yellowfin. This fish also became the biggest Yellowfin of the trip. Before we made our first jigging drop on the bank we had some double hookups on Yellowfins and Nick caught a 30 kilo Wahoo! the crazy part was that most of our Yellowfins were between 15-30 kilos so it was crazy heavy.
The jigging through out the day was really good and we caught a total of 11 species that day. Amberjack, Bluefin Travelly, Jobfish, Whit tip Shark, Coral Trout, Conoration Trout, Clack Jack, Dogtooth just to mention a few. We had really good action the whole day and fought loads of doggies around 10-15 kilos, altho we hooked quite a few doggies this day that felt really big, we weren't able to land them for different reasons like gear breaking and shark attacks… Everyone were well known thet the evenings and night was when we would be having our biggest shot at landing the monster doggies as they are a very night active predator. We really got to showcase that already the first evening when hell broke loose.
As soon as the light went down a little bit the first night we hade a big switch in the Doggie action and we felt that it was on, Jørgen landed a nice fish on 20 kilos and right after I hook up to a fish near the bottom that didn't feel to big at first, but as soon as I started lifting the fish I realized that I had hooked up to a monster. I started pulling real hard and after hitting the fish with several strikes he turned and when he went I got stuck to high and the rod snapped down at my handle and the fish was gone… Well it's no doubt thees fish are bad ass and they broke my heaviest rod, we kept on going and after a while the darkness came over us. Cyril stoped for a drift on a spot where a said "guys be careful here, this is a monster spot" and the guys dropped down, I was still rigging up a new rod and in their first drop Urban hookes up to something really big that starts just screaming away and Jørgen jells to me to get the camera, now we have something BIG BIG for sure! The excitement was unreal and when we got to see this fish break the surface all of us just lost it! The mates pulled in the monstrous fish in the boat and it was a Dogtooth of 70 kilos!!!
After taking our time to appreciate the fish that we have been dreaming of seeing, it was time for another drop. The guys drop down and I took my time to let them get in there first and then I came in behind when they had started fishing, and in my first drop after my rod breaking I got a crazy strike half way up and I couldn't believe it, I hd hooked up to another monster doggie. The fight was intense and the captain Cyril did a great job on both fish with maneuvering the boat, without his boat driving skills we would not been able to land the monsters. Well I got the fish to the boat and when we pulled it in to the boat we see that it's almost the same size as Urbans fish and weighed 60 kilos!!!
After the insane first night on the bank we were then up bright and early and back on the fishing just after 06:00 the morning after, we were drifting along the bank through the night, Cyril said we were basically already at a good jigging spot so we started the morning right away with jigging. Now it was Fredriks turn and within the first 15 mintes of fishing he hooked a big fish who took a lot of line and he got an absolute dream doggie of 43 kilos!
We cought some new cool looking species the day like Emperor fish and Jørgens crazy good looking white-blotched grouper!
We had goo numbers of doggies this day also and Nick climbed the ladder by catching several doggies over the day, one bigger then the other and ending the day with his biggest ever on 36 kilos!
During our last day we were right on the doggie action immediately at the first spot, now the body was getting real sore but that didn't stop us. Me and Nick had a double hook up and Nicks fish seemed real big, unfortunately his fish came off but then at the same time Fredrik hookes up to a really god fish also and we land both of them. My fish around 20 kilos and Fredriks at 33 kilos! Crazy start of the day as always out there… The last day on the bank was the slowest one and the trolling that's normally total mayhem, was not on but it was okey because then we got some well needed rest in-between the jigging spots. We did catch some more cool fish this day like Alma Jack to Jørgen, a nice 15 kilo Gigant Travelly to Urban, Horse eye jack and Red snapper.
I want to thank you guys for an unforgettable trip and everyone around that made this adventure possible!
Tight Lines// Douglas Dahlberg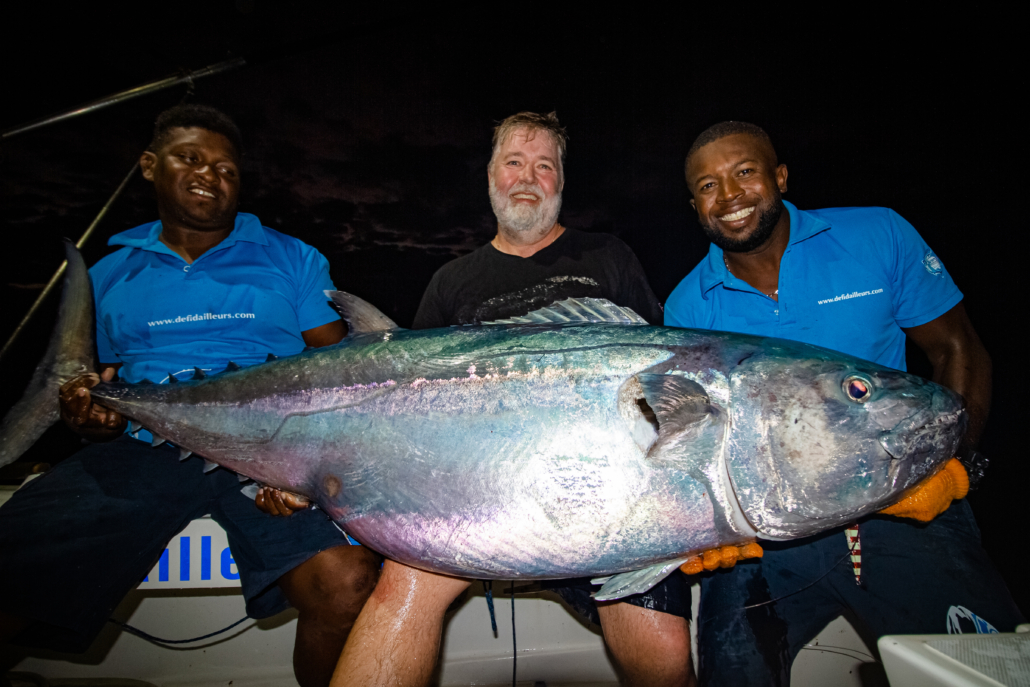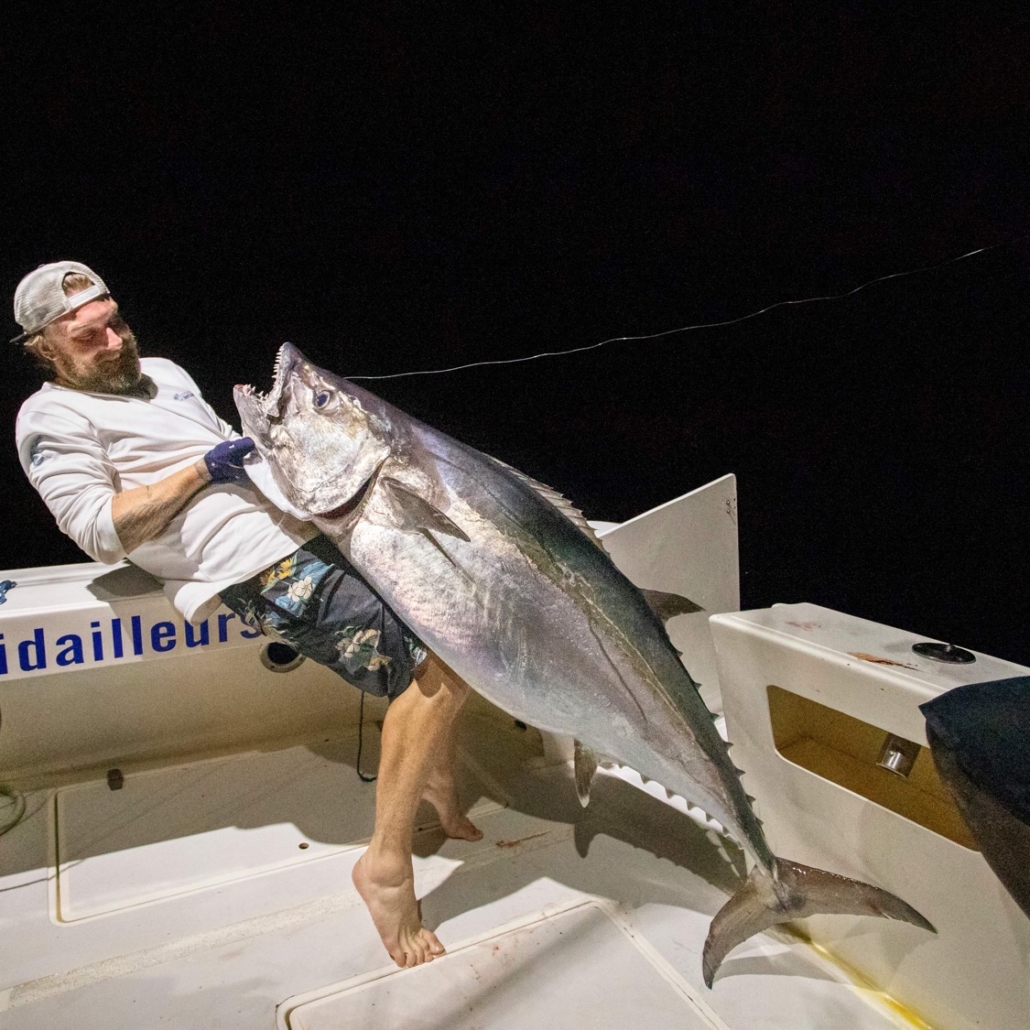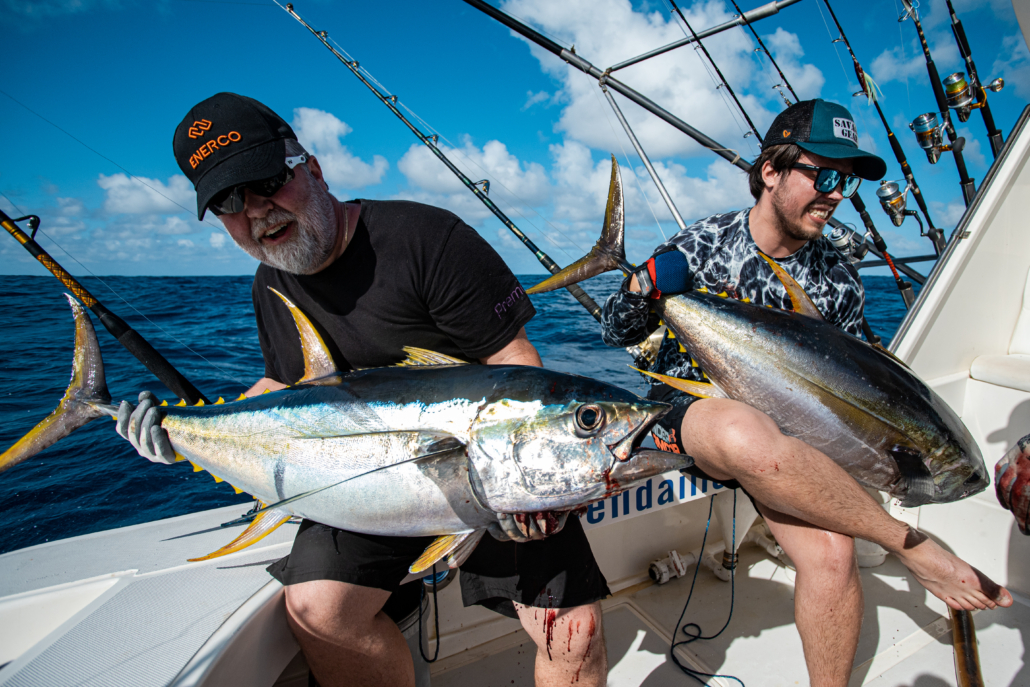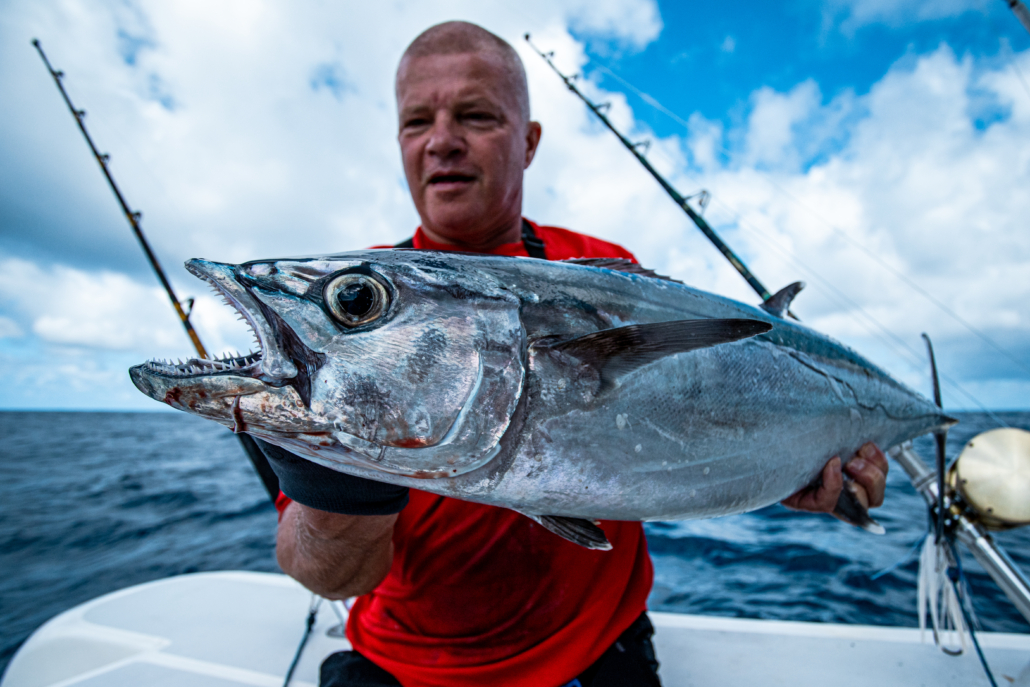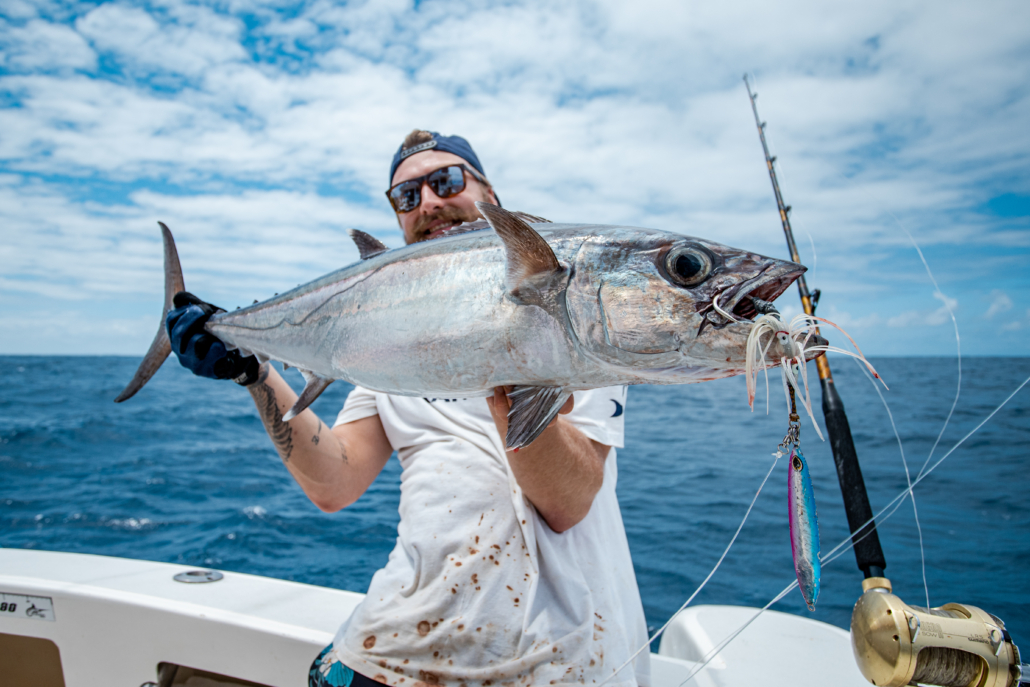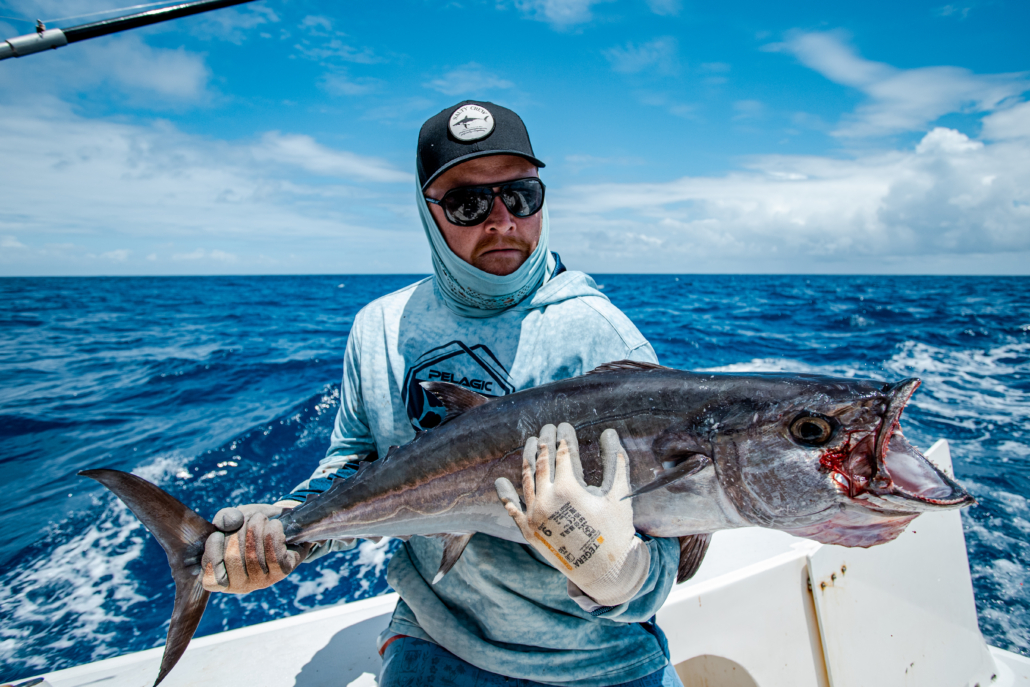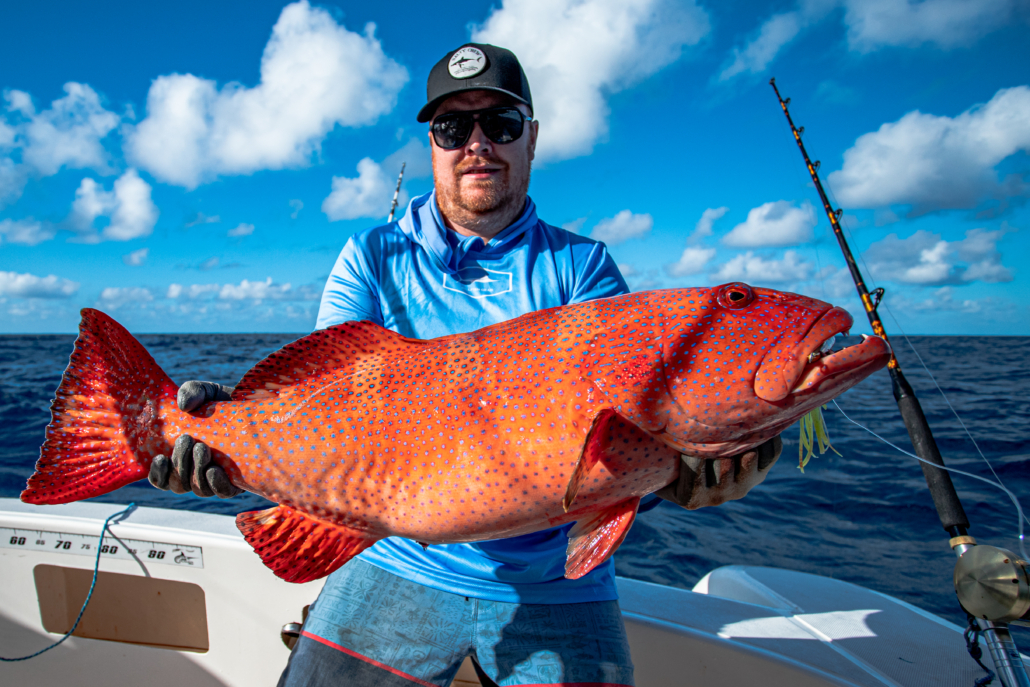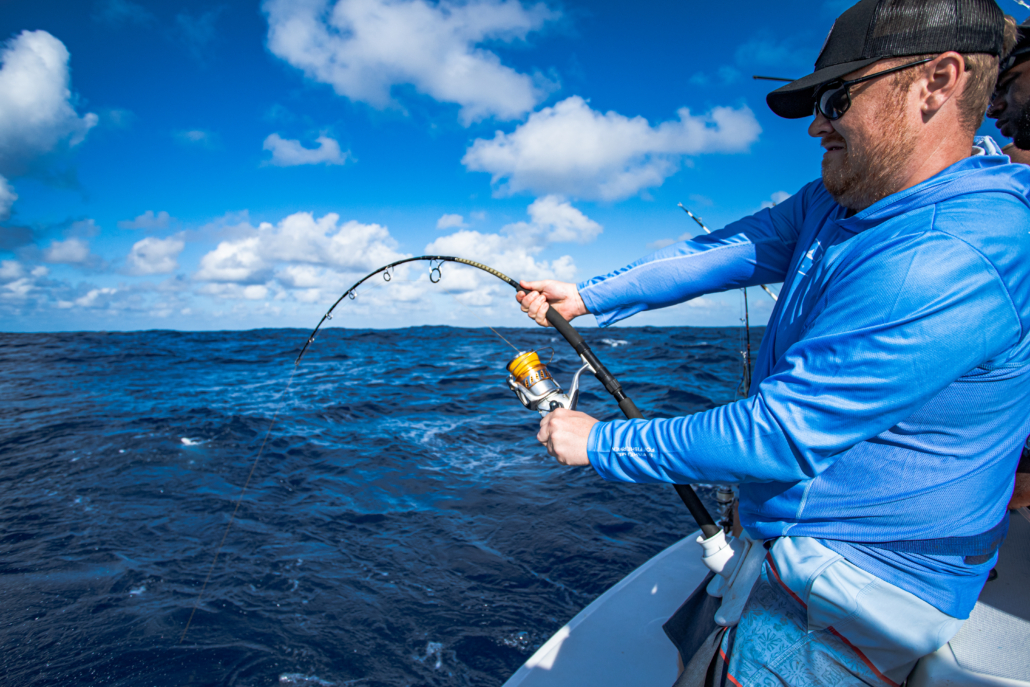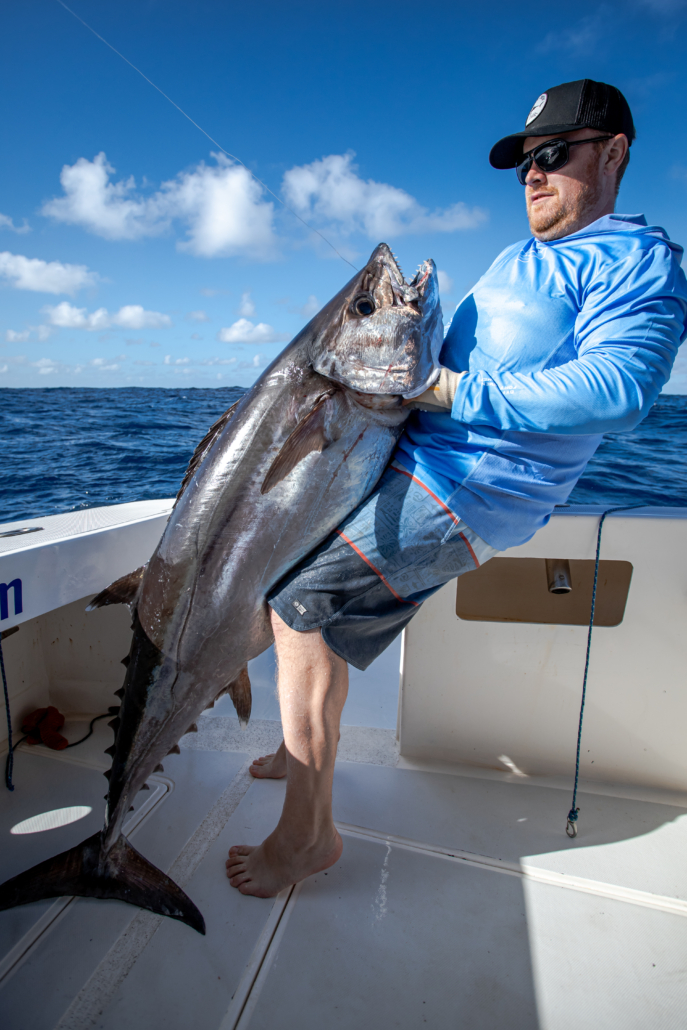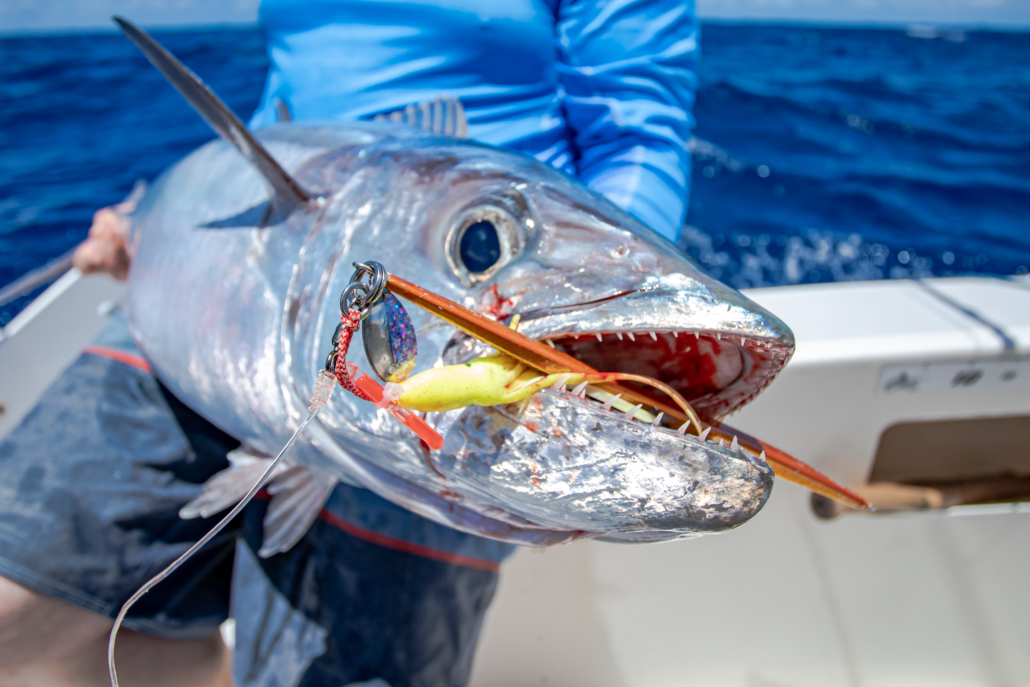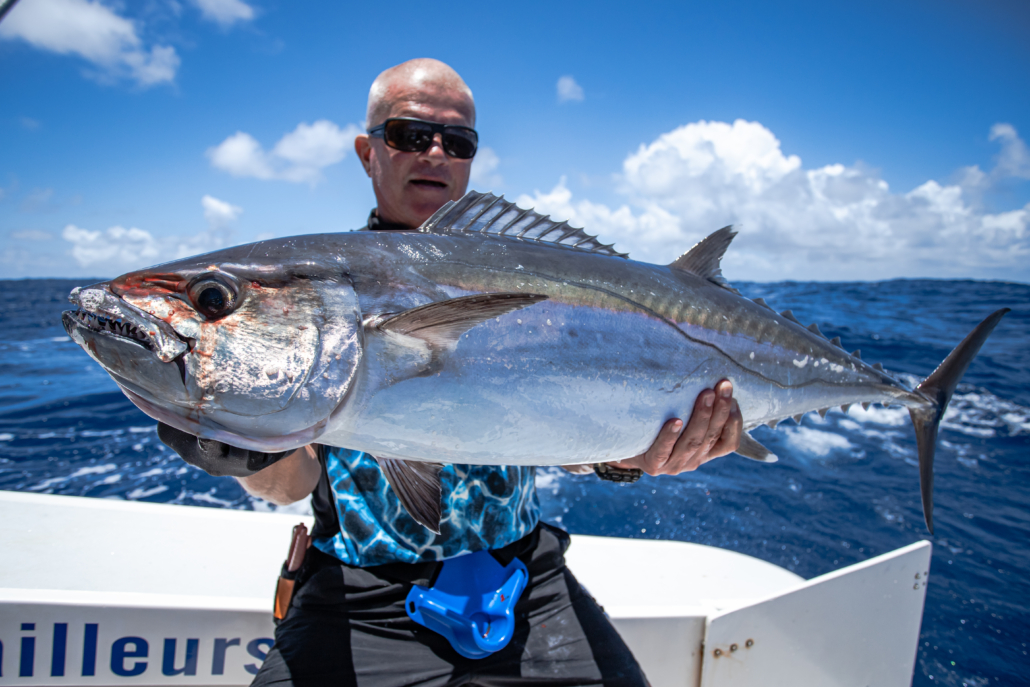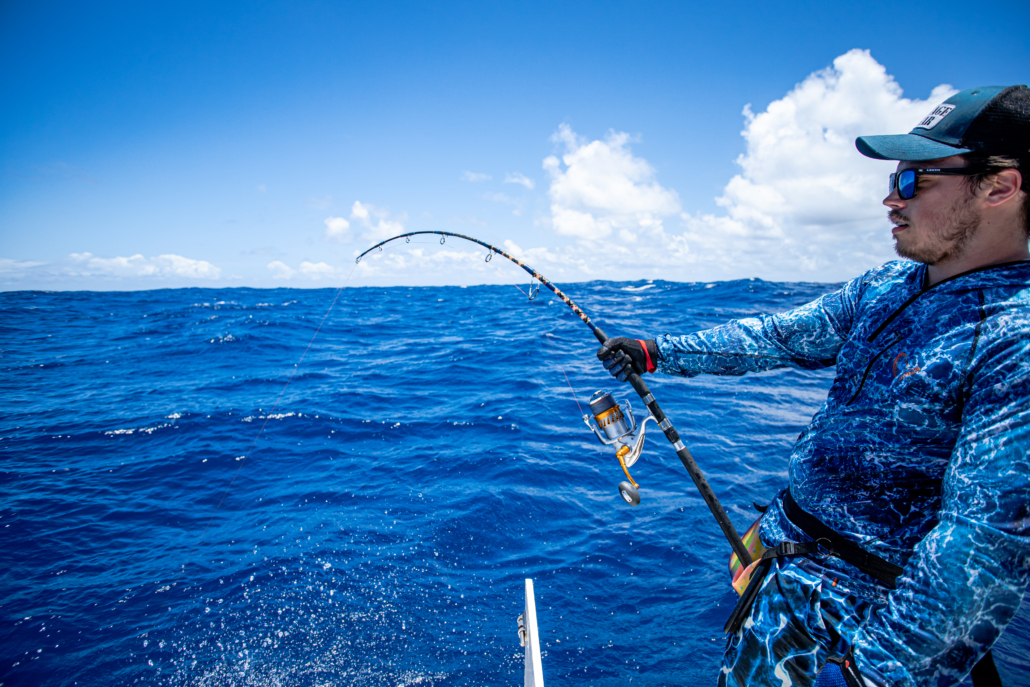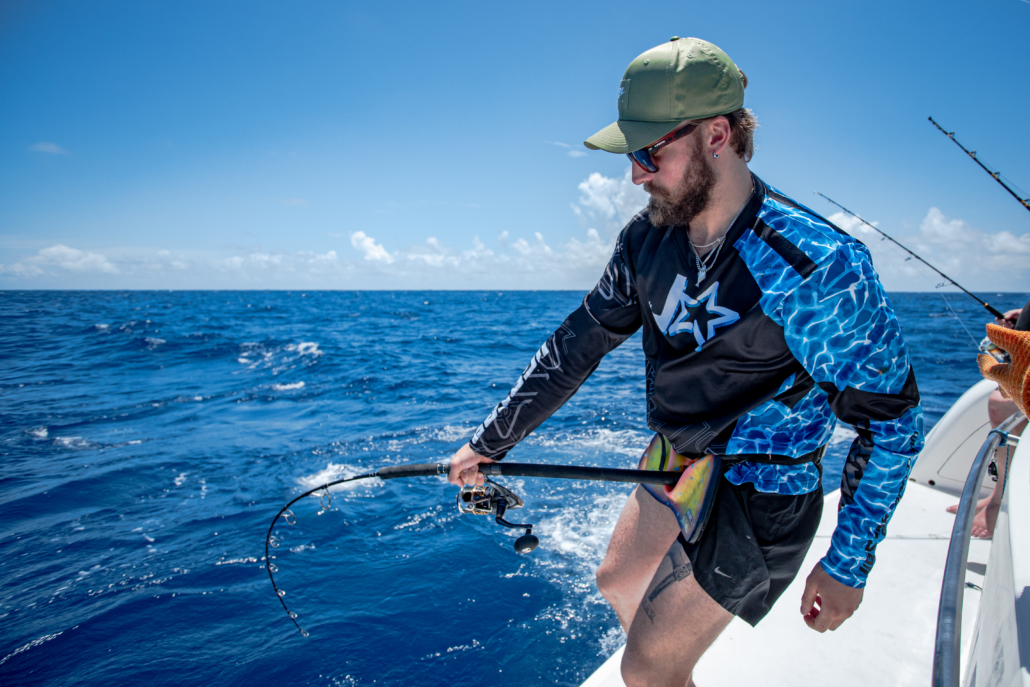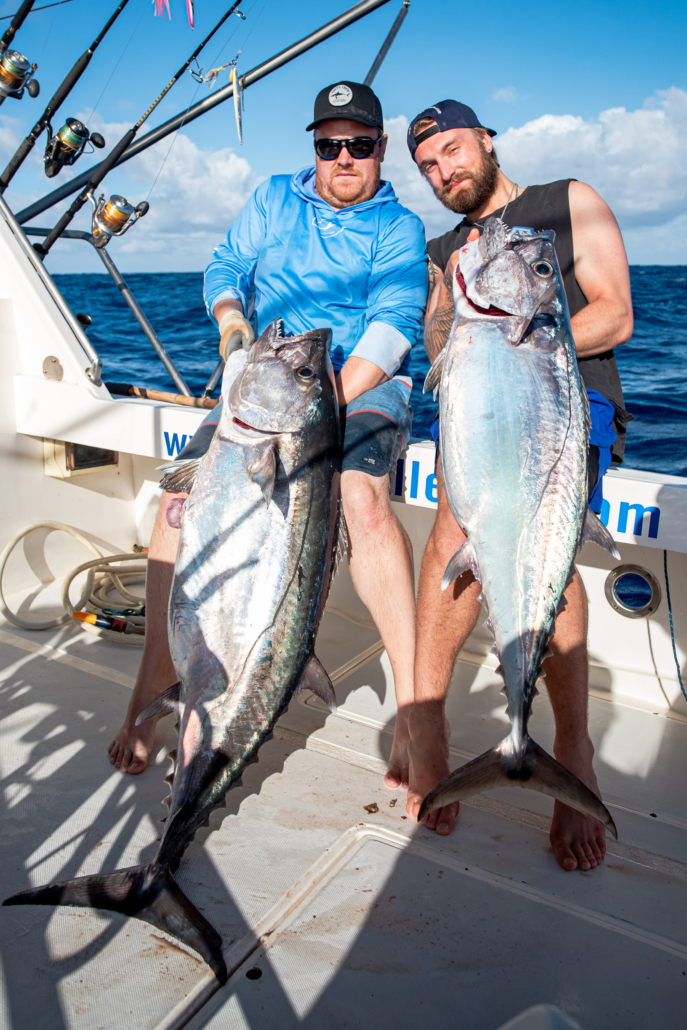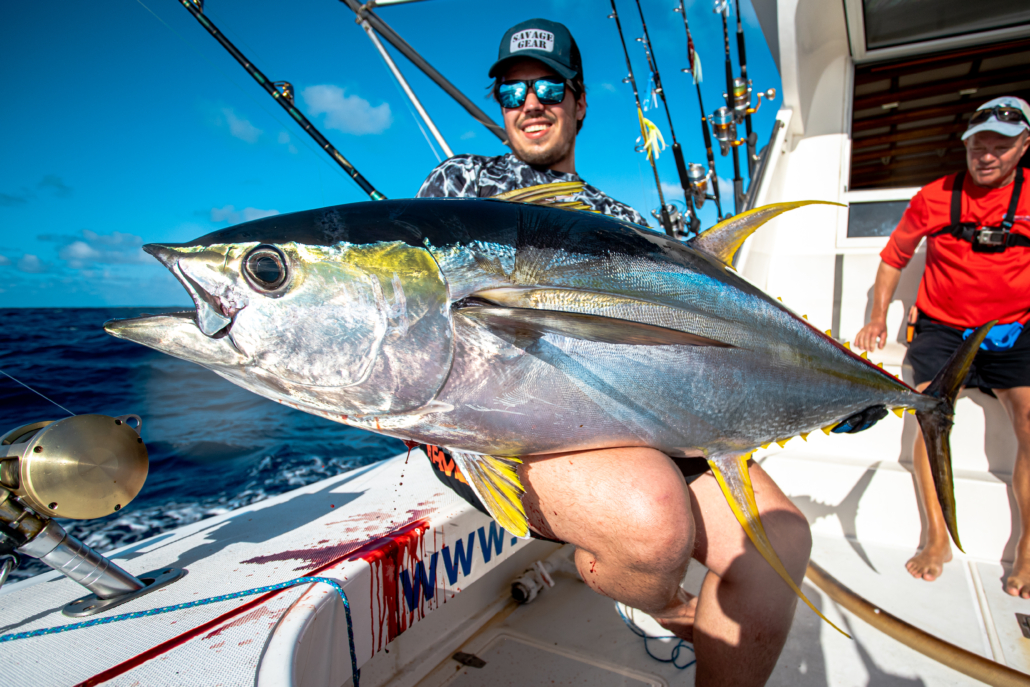 https://nordic-sea-angling.se/wp-content/uploads/2022/11/IMG_7628-scaled.jpg
1707
2560
Douglas Dahlberg
https://nordic-sea-angling.se/wp-content/uploads/2023/05/NSAlogo1.webp
Douglas Dahlberg
2022-11-30 15:09:04
2022-11-30 15:09:05
Big Doggies and Insane Fishing out on Hawkins Bank