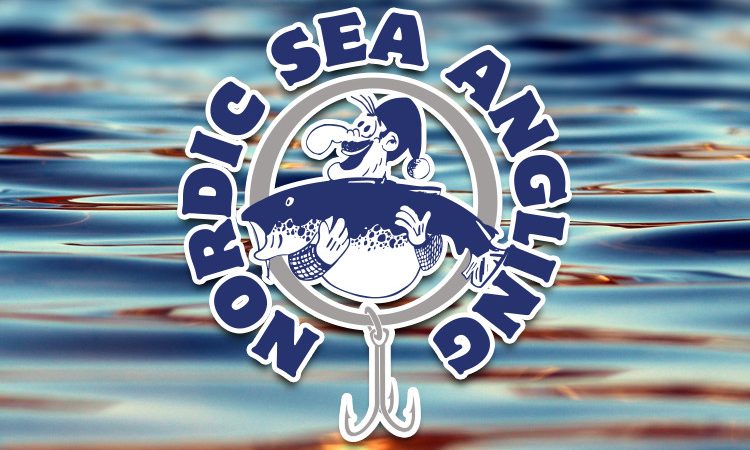 London calling, Å – English version!
Last week I had the pleasure of guiding the two Brits Stephen and Samuel. The weather has been up and down and the fishing a bit slow but despite this they landed some really nice cods. Although we didn't manage to get over 20kgs both Samuel and Stephen got close enough.
During one of the windier days we drove the car over to the other camp we have in Nappstraumen and tried the halibut fishing. After a few cold hours we got one. We had two more bites but instead of swallowing the whole jig they just went for the tail making it difficult to hook them.
On the last day both weather and fishing was pretty good. The morning was slow due to a lot of commercial fishermen patrolling the area but the fish started biting hard during the afternoon. We were fishing north of Å and heard the boys from Nappstraumen talking on the radio. All of a sudden Erik, the guide in Nappstraumen, said that he had spotted a couple of orcas (killer whales). I asked him where he was and we drove over. After a couple of minutes looking at the horizon we saw them – a pack of at least ten. Just before we decided to go back to cod fishing they turned and started swimming towards us and ended up passing just a couple of meters from the boat!
Our day was pretty much done and the guys were really happy. On the way back we found a bigger school of fish that we hammered for a while and Samuel managed to land a 17kg cod!
Now they are on their way back to London and I will have two new guests arriving tonight.
Let's break that 20kg mark this week.
Stay tuned!
Hannes Ribbner, Å
https://nordic-sea-angling.se/wp-content/uploads/2017/06/blogglogo.jpg
500
750
Nordic Sea Angling
https://nordic-sea-angling.se/wp-content/uploads/2023/05/NSAlogo1.webp
Nordic Sea Angling
2015-04-01 02:00:00
2015-04-01 02:00:00
London calling, Å – English version!