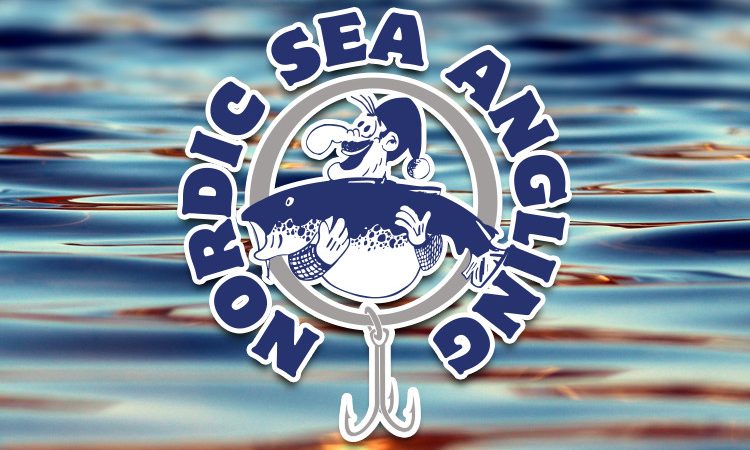 Fantastic weather and a happy ending at Å, Lofoten
If you read the blog from yesterday you know that the weather forecast promised very light winds and even some sun coming through. We drove out on an ocean looking like a mirror. It was flat calm until we reached the south side of Lofoten called "moskenesstraumen". We fought our way through the current and started fishing the 250ft slope on the other side. We directly hit some fish and Leif landed a solid 30lb+ as his first fish of the day.
We landed more fish until we decided to go in closer to shore, trying a couple of drifts for halibut. The first drift got messed up by thousands of cods trying to eat our jigs making it impossible to hook a halibut – it was good fun but not exactly what we had planned. We drove a couple of minutes further up north and tried a slope going from 100ft down to 300ft. As soon as I hit the bottom a got a bite on my crazy daisy. The fish immediately started running and i quickly realised it was a halibut. After a quick fight I got it up to the boat but before i could land it the hook popped and the 30b fish swam back down.
It was pretty choppy on the side we were fishing on so after a while, one of the guys got a little bit seasick. We then decided to go back trough the current to fish closer to the camp. We had a hard time finding the fish and on the way back we tried a place where we caught some the day before (this turned out to be the best decision of the day). The fish started biting immediately and kept doing so until we almost broke our backs. The interesting thing was that the more we fished the school, the more they rose. The depth was almost 300ft and we had fish from the bottom up to 60ft – it was crazy. The fish was also getting bigger in the end and when we stopped, we had several of them weighing over 40lbs.
What a day – tomorrow (4/4) the guys want to sleep for a bit but we will head back out there in the afternoon – then we will break that 45lbs mark.
Tight lines,
Hannes Ribbner, Å
https://nordic-sea-angling.se/wp-content/uploads/2017/06/blogglogo.jpg
500
750
Nordic Sea Angling
https://nordic-sea-angling.se/wp-content/uploads/2023/05/NSAlogo1.webp
Nordic Sea Angling
2015-04-04 02:00:00
2015-04-04 02:00:00
Fantastic weather and a happy ending at Å, Lofoten